Scottsdale neighborhoods – Where you live is how you live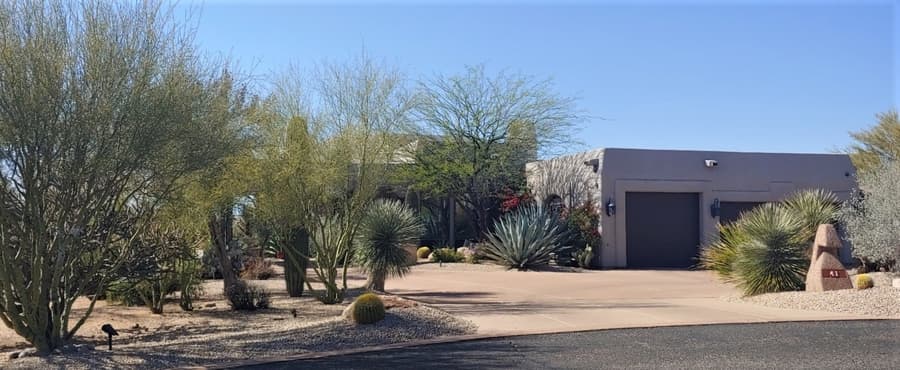 Where you live is more about how you live than anything else even more evident in Scottsdale, with its three distinct areas and lifestyles.
The West's Most Western Town is really three or four distinct areas and lifestyles while you will find traditional families, childless couples and singles, and fairly well-off people who have raised their families and are now enjoying the fruits of their professional laborers in all parts of Scottsdale, they tend to cluster by lifestyle.
The Scottsdale that the tourist world experiences is mostly the full Western downtown and Old Town area, with a nightlife in the arts scene, plus the luxurious resorts spread across Scottsdale north to south. That's what Scottsdale looks like too much of the rest of the Valley as well, with the addition of recognizing the wealthier large lot Sonoran Desert vista gated communities of North Scottsdale.
Scottsdale lifestyle clusters are broken down geographically, some of it historically or just accidentally, and some of it very well planned.
South Scottsdale – Less Expensive (but Rising) Housing and Urban Living
The least expensive part of Scottsdale is it southern edges, although those areas have been gaining equity quite well most recently. Until a few years ago, that has been the area south of Thomas Road. But the region has been improving and gentrifying, and you're seeing nice neighborhood south of McDowell all the way to and through North Tempe. Many expect that's the area that will change the most in the coming decade for the better.
A little further north than that and still in the southern part of town is the Old Town area, plus the neighborhoods near Indian Bend Wash.
With the expansion of commercial areas and condos and townhouses, some of the traditional housing stock in this area has been replaced. But this is the area where urban planners find can be the most appealing in coming years, particularly to young singles and couples with newly forming family units. It's the area with the core of the nightlife, the art galleries, the mid-rise condominium units that's walking distance from all this fun. It's where the events are, the action is, and the things that makes Scottsdale unique — like art and events and public gatherings — happen.
There's a mix of traditional ranch style neighborhoods that are affordable by Scottsdale standards. These are neighborhoods in many ways like you will find in much of the rest of the Phoenix area. The difference is the proximity to Downtown Scottsdale and to the Indian Bend Wash, a long series of parks that gives people places to go hang, play sports or exercise, picnic, and soak up a pastoral ambiance.
Also in that area though, are the condos and townhouses with great walkability and nearby features such as restaurants and bars and events. It's fun and urban and you don't need a car for much of what you do. How cool is that?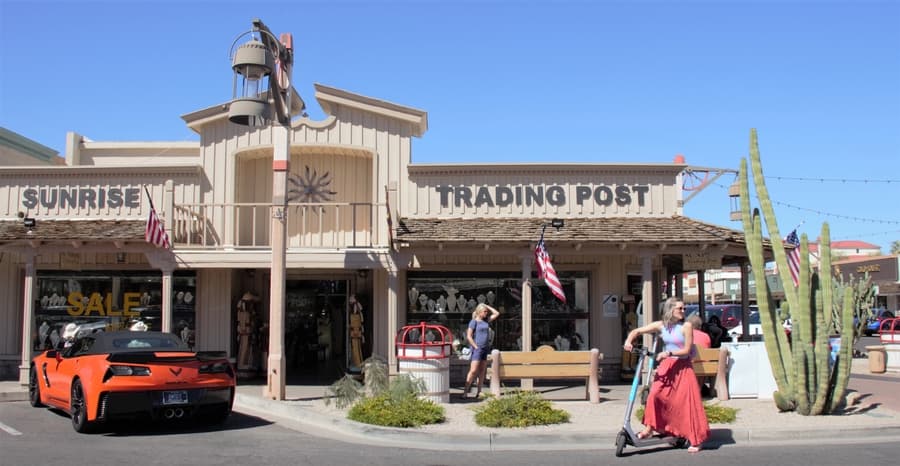 The Green and Family-Friendly Garden District
Going a little further north you run into the Greenbelt, with Summer Scottsdale's iconic master planned communities like McCormick Ranch in Gainey Ranch and Scottsdale Ranch. These are places that sprung up during the latter part of the 20th Century, with relatively large lot master planned communities and a lot of greenery. They have central community features like swimming pools and golf courses and walking slash running paths, but home is where life is centered.
Here you find family homes that are great for raising kids, with decent schools, plenty of yard to play in, and a universe that's not all that different from summertime in the Midwest — although it's very clean organized and fun. But it's not exactly a water conservation area.
McCormick Ranch was the template for master-planned communities across the nation, and it has
The Sonoran Luxury of North Scottsdale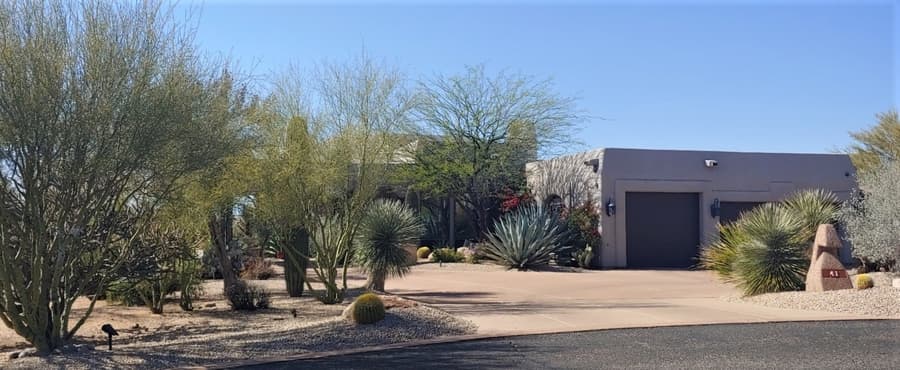 North of Shea Boulevard is North Scottsdale, were they pay a lot more attention to how much water is used and the landscaping that really fits the Sonoran Desert where we live.
That runs from about Shea Boulevard to the Northern end of Scottsdale, and continues as a lifestyle into Carefree in Cave Creek north of the city border.
Here you will also find master planned communities, but they are a bit more aimed at the grown-ups — households without children – than the Greenbelt or the Historic District.
You will also find some of the best views of the marvelous Sonoran Desert in these areas. That includes mountains, city lights, the natural desert fauna. These areas tend to be pricier, and in some of the more luxurious developments, the properties are larger and the visual intrusion of neighbors is less.  Many of these communities have their own golf courses. This is luxury Scottsdale.
So if you want to live in Scottsdale, there are multiple geography, price points, and lifestyles that may well fit what you're looking for. And the "location, location, location" mantra of real estate in this city rests more with how you want to live your life than distance from some municipal feature.
Considerations in picking Scottsdale neighborhoods
  • Schools. Even if you don't have children, the quality of schools fits into most people's equation for resale, so it will be a selling consideration. Public charter and private schools, and perhaps even post-secondary, technical or other schools might be on your list.
  • Freeways and roads. The Loop 101 is essentially Scottsdale's only freeway. If you plan to work in central Phoenix five days a week starting at 8 a.m., the commute should be a prime consideration. If you're a remote worker or that's not an issue, well, you have much more opportunity.
    • Shopping. Most of the big shopping areas in Scottsdale are not far from Scottsdale Road, whether you're north or south. There is not a lot of Big Deal shopping north of where Loop 101 bends west near Frank Lloyd Wright. (But folks who want that quiet Western skies environment there don't see to mind.)
    • Entertainment. If your version of fine entertainment is high-energy bars, that's in the south, although you'll also find great restaurants, arts and events, and luxurious resorts there. Those latter feature are also central to the North Scottsdale area near the Scottsdale Quarter and Kierland Commons – just south of Frank Lloyd Wright on Scottsdale Road. Further north, the gathering hubs are calmer and quieter.
The post Scottsdale neighborhoods – Where you live is how you live appeared first on Arizona Realty Network.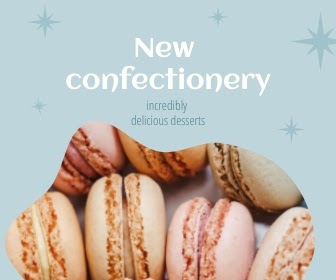 Contact Form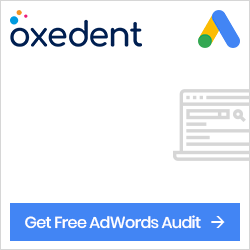 Video Ad Opportunity (250×250)